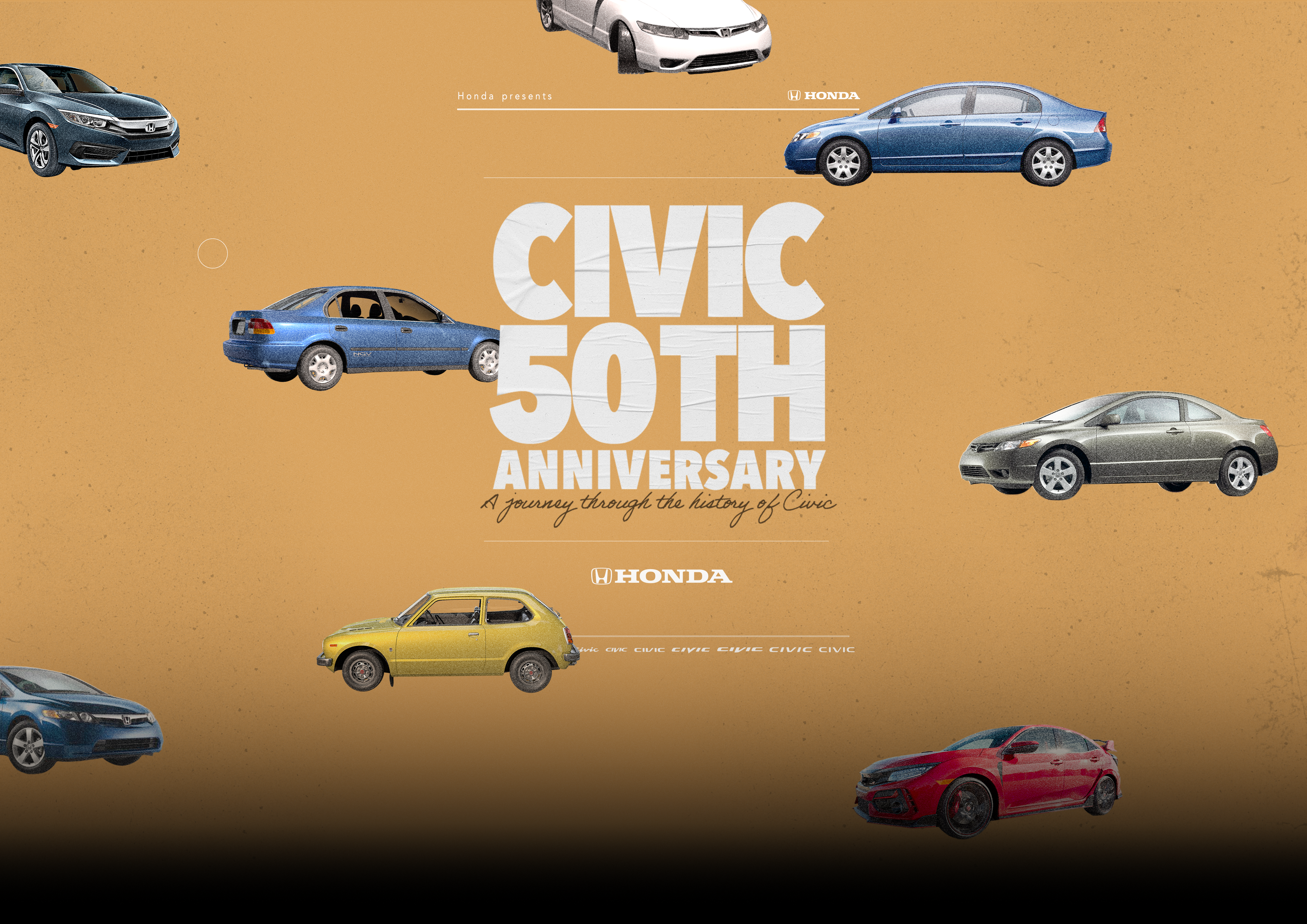 As part of Honda Civic's 50th anniversary celebrations, we have created an animated series
for Honda's social media channels.

"Ride through history"

animations adjusted for Facebook,
Instagram and Tik-Tok were narrated by one and only John Cena.
The challenge was to evoke the nostalgic feeling of each decade

,
from the 70s to modern times by showing both Honda's and American history.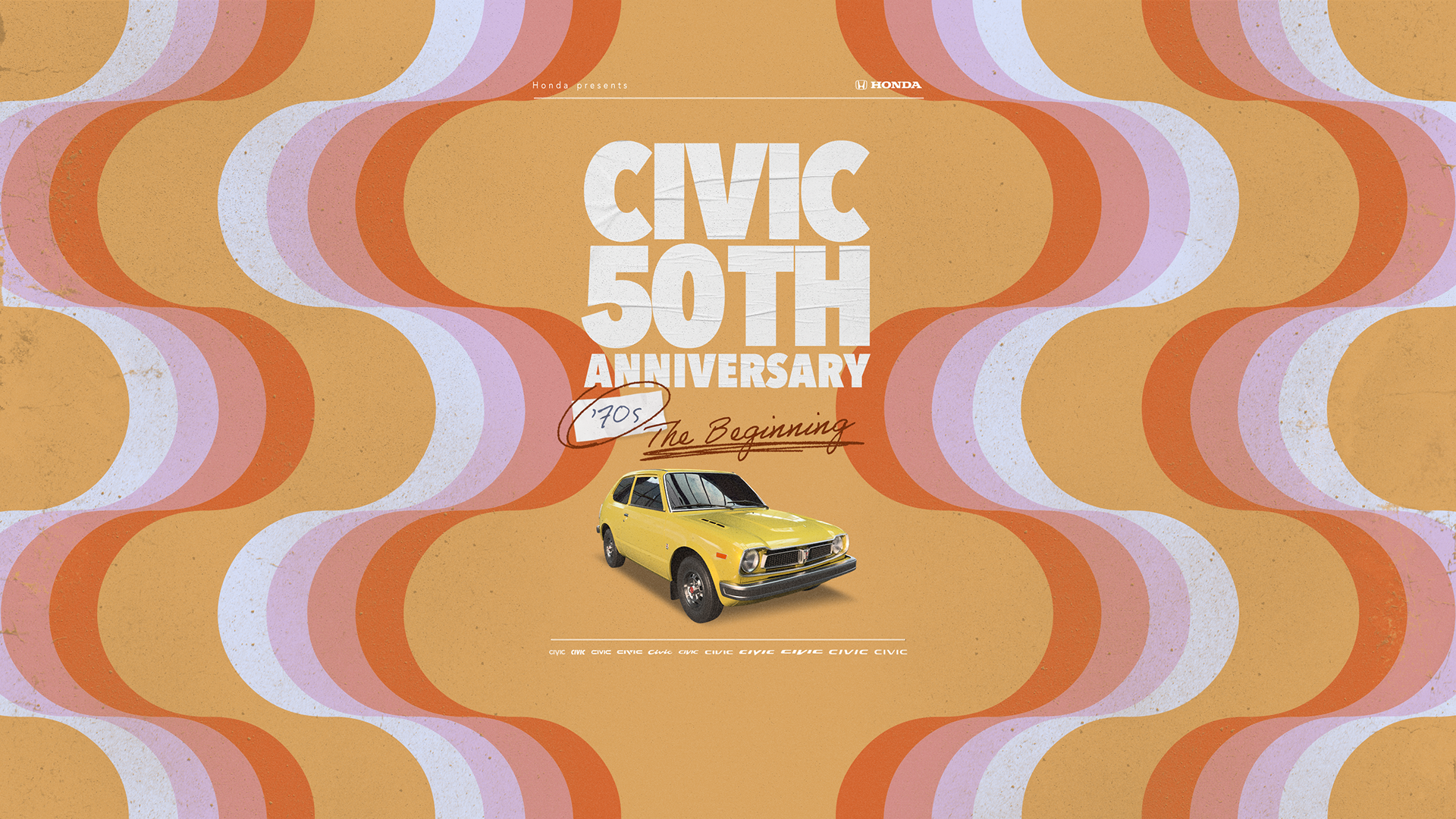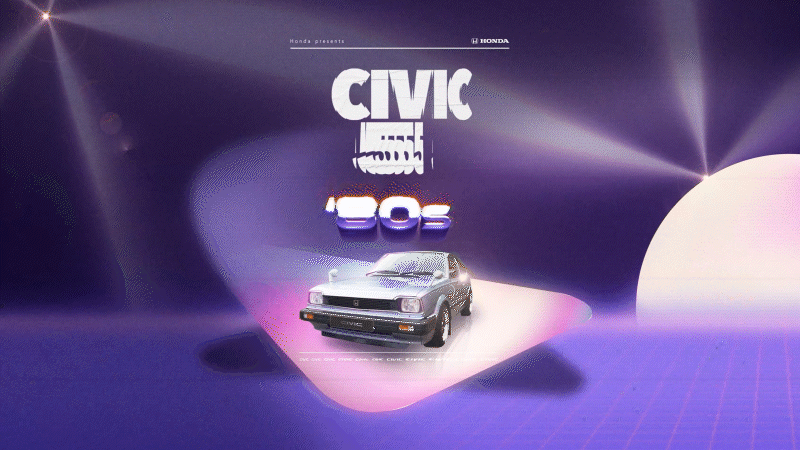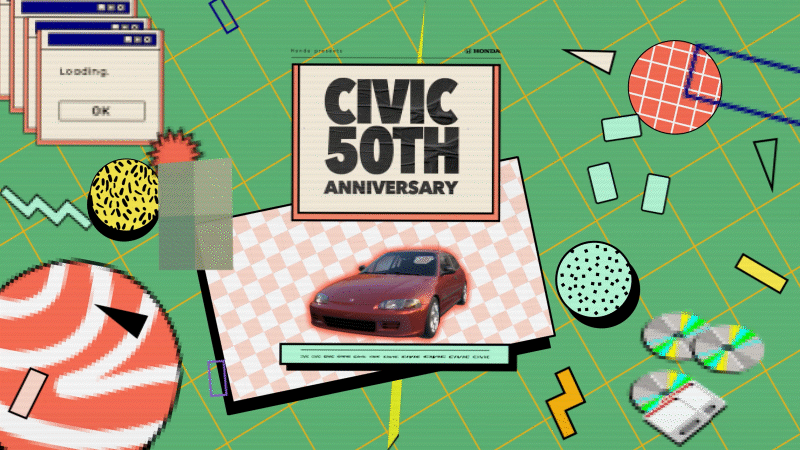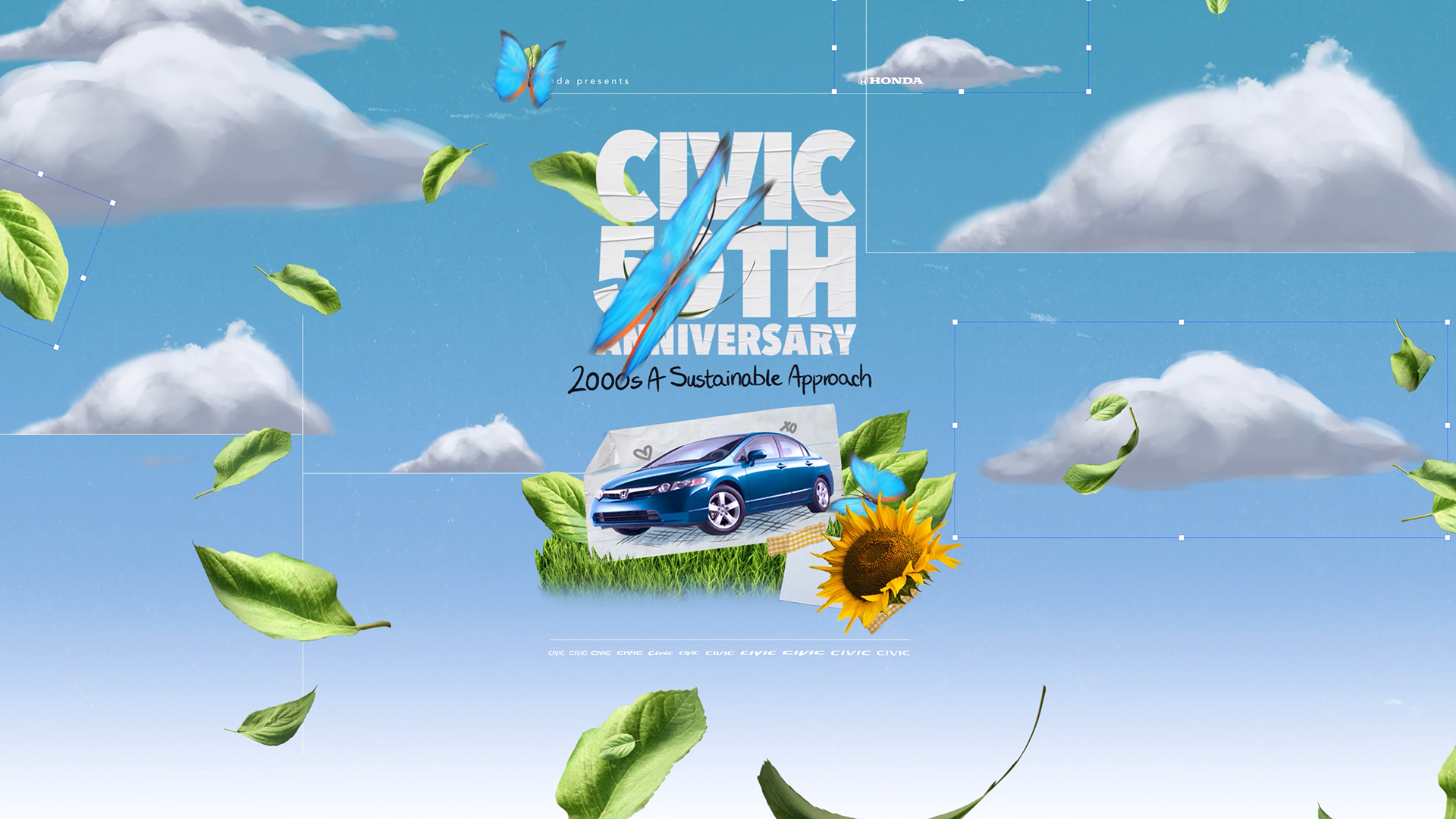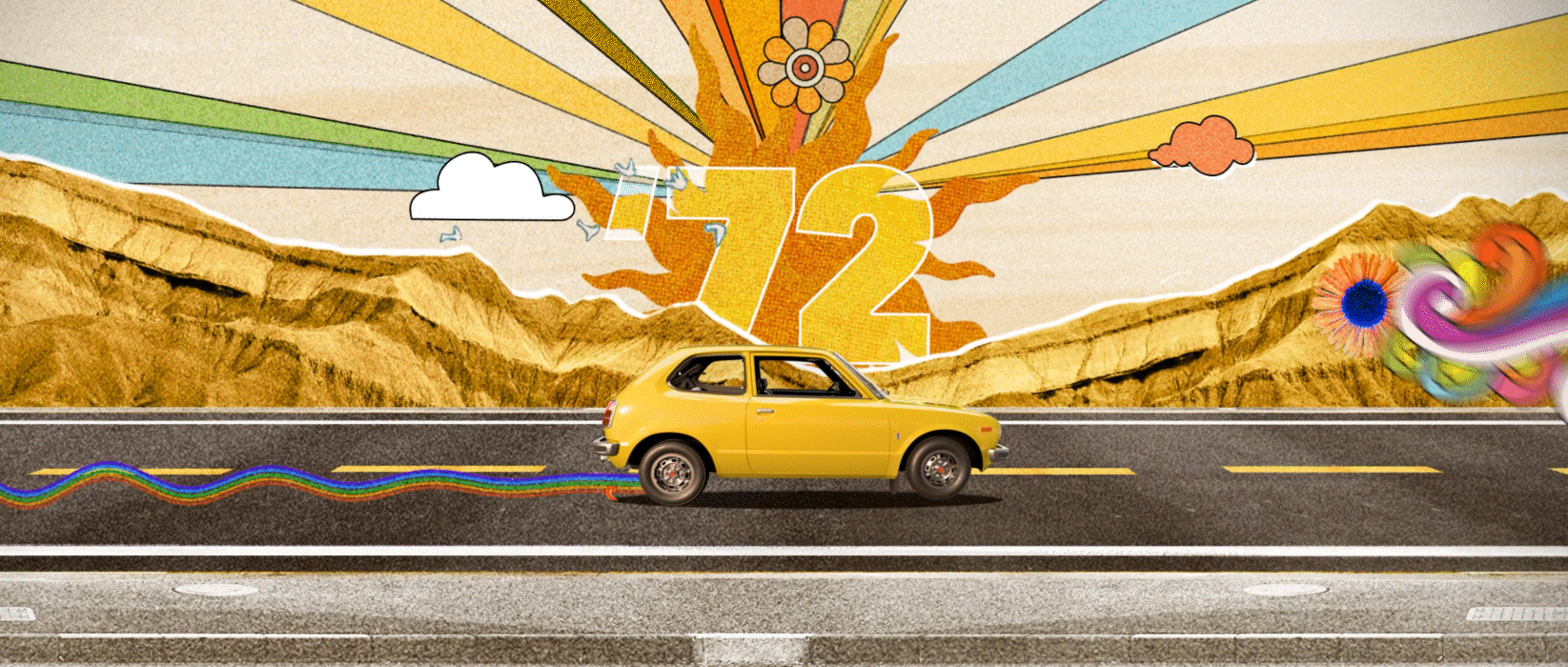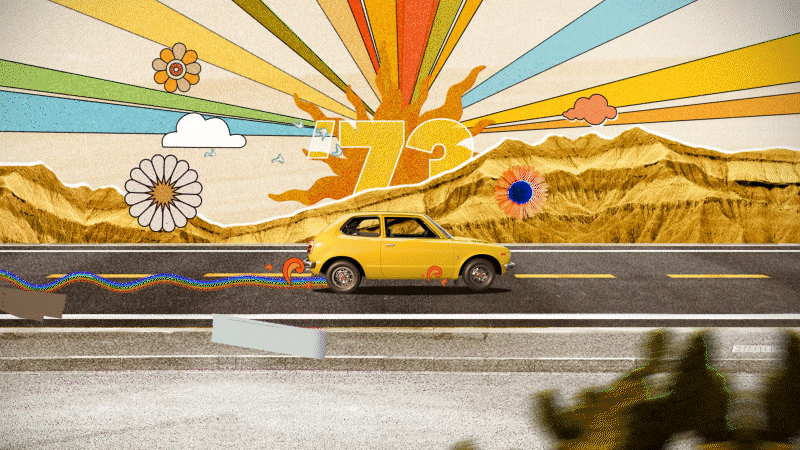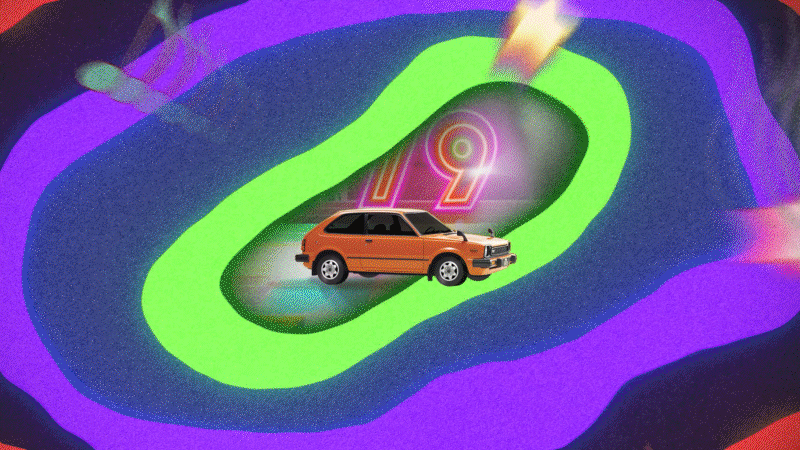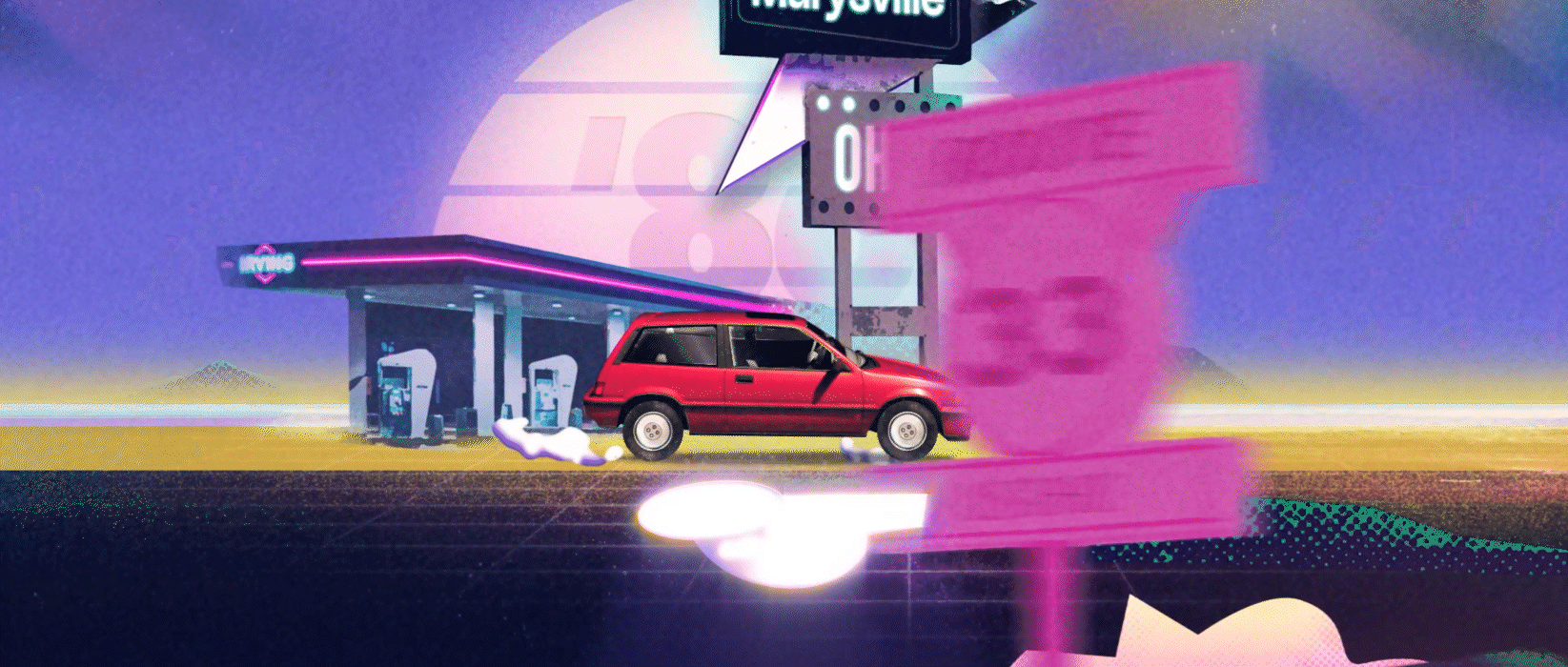 We've created 7 animations in total, 5 for each decade, 2 teasers
and a few printable posters for the campaign.
Depending on the decade, each video required its own visual approach. Styles were inspired
by the colorful hippie designs, Yellow Submarine movie, vaporwave aesthetics, 90s arcade games,
hip-hop culture, early social media layouts and 00s teenage drama movies among
many other references and sources.

The collage technique allowed us to maximize the number of elements in each scene,
thus creating rich visuals despite the differences in style.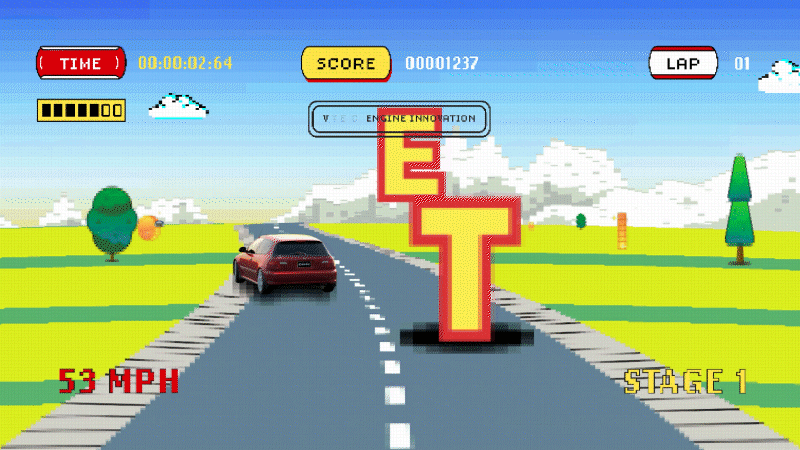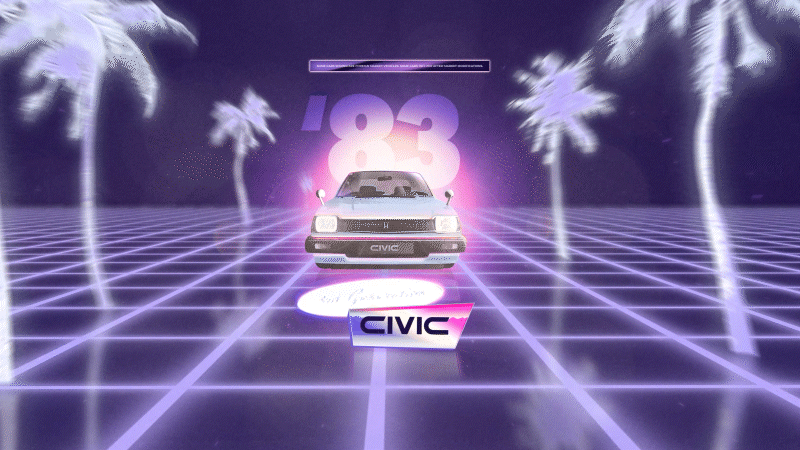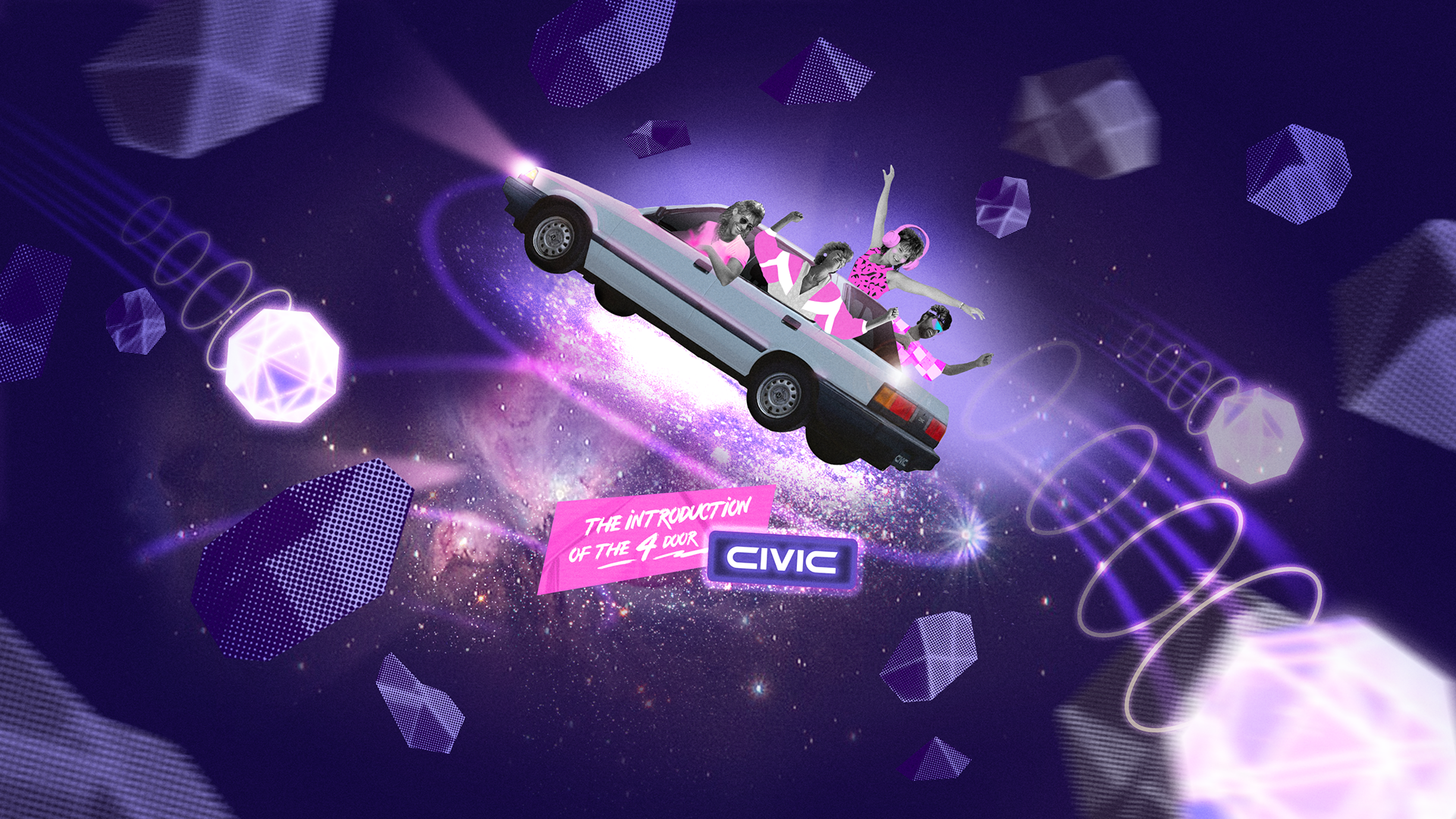 All the animations were designed to fit the necessary social media formats
and work in both 16x9, 9x16 and 1:1 formats simultaneously.
3D models of the cars were used and textured accordingly to the historical accounts.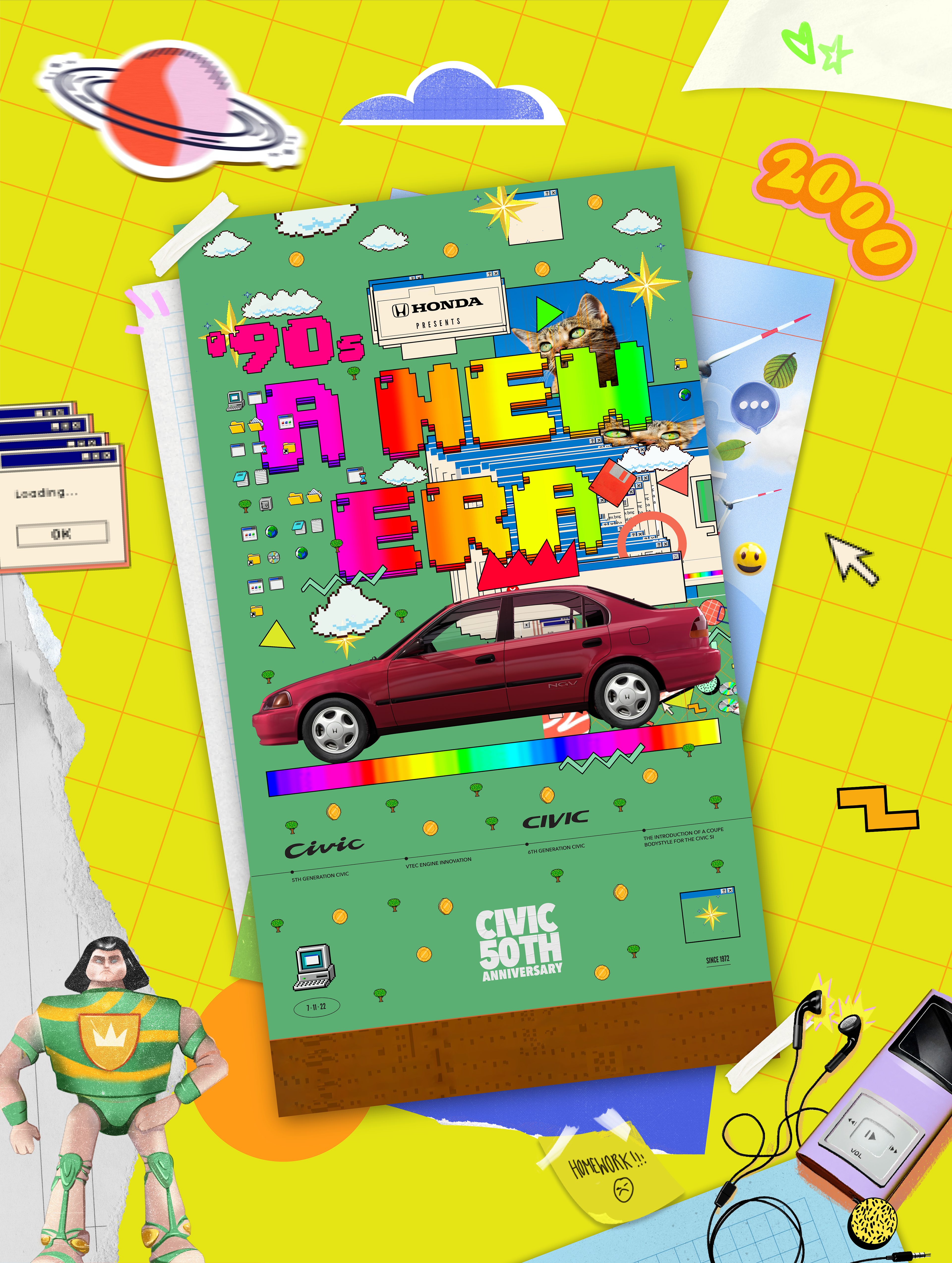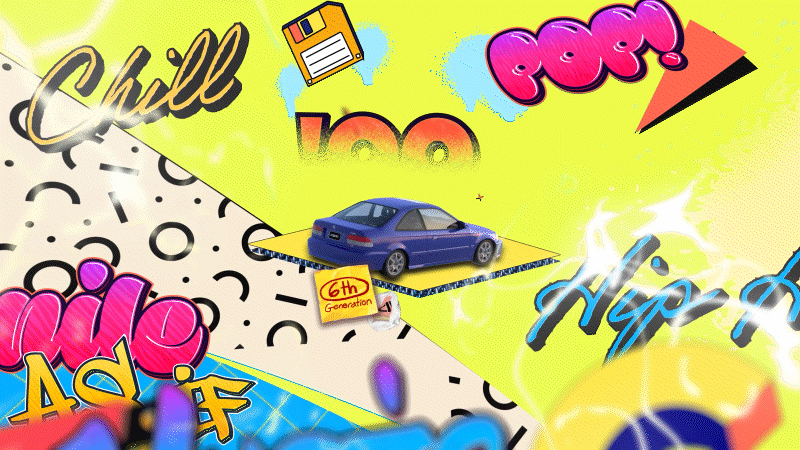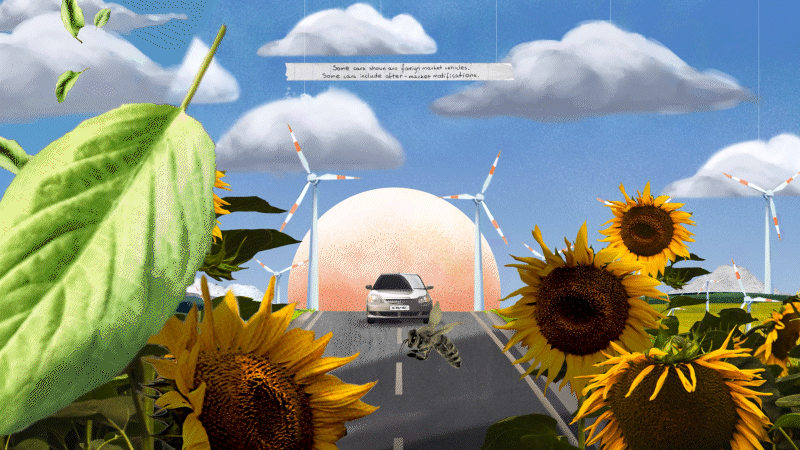 Ilustrations

: Gosia Jeniec, Dominika Kwiatkowska, Bartek Różycki, Sebastian Komorowski, Romka Kapusta, Sara Marinoni, Hanna Oloś, Zuzanna Labus, Ewelina Galla, Agnieszka Zbudniewek, Izabela Łukaszek, Paweł Białas, Martyna Pianka
RM

: Agnieszka Jania, Joanna Gauza